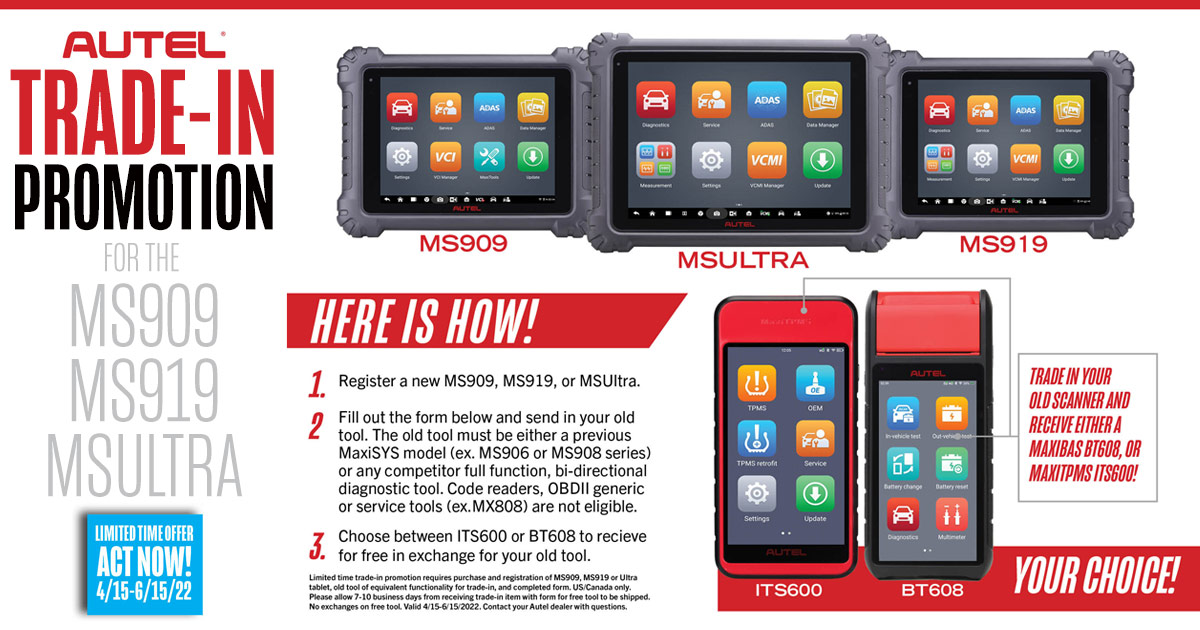 Autel Free Tool Trade-In Promotion
Trade in your old scanner and receive either a MaxiBAS BT608 or MaxiTPMS ITS600!
Here's How:
1. Register a new MS909, MS919, or MSUltra.
2 Fill out the form below and send in your old tool. The old tool must be either a previous MaxiSYS model (ex. MS906 or MS908 series) or any competitor full function, bi-directional diagnostic tool. Code readers, OBDII generic or service tools (ex.MX808) are not eligible.
3. Choose between ITS600 or BT608 to receive for free in exchange for your old tool.
Download the entry form HERE
Limited time trade-in promotion requires purchase and registration of MS909, MS919 or Ultra tablet, old tool of equivalent functionality for trade-in, and completed form. US/Canada only. Please allow 7-10 business days from receiving trade-in item with form for free tool to be shipped. No exchanges on free tool. Valid 4/15-6/15/2022. Contact your Autel dealer with questions.