Autel Academy
Autel / NGK MaxiSYS Ultra Training
In this informative 5 Part Series from Autel and NGK, the Autel MaxiSYS Ultra tablet will be demonstrated on a variety of vehicles and applications. You'll also learn many NGK system-based technical steps and tips for pulling useful information to troubleshoot effectively. Hosted by Mike Flink and John Forro of Autel, along with Philip Austin of NGK Technical Training.
Most Recent Autel / NGK Training Webinar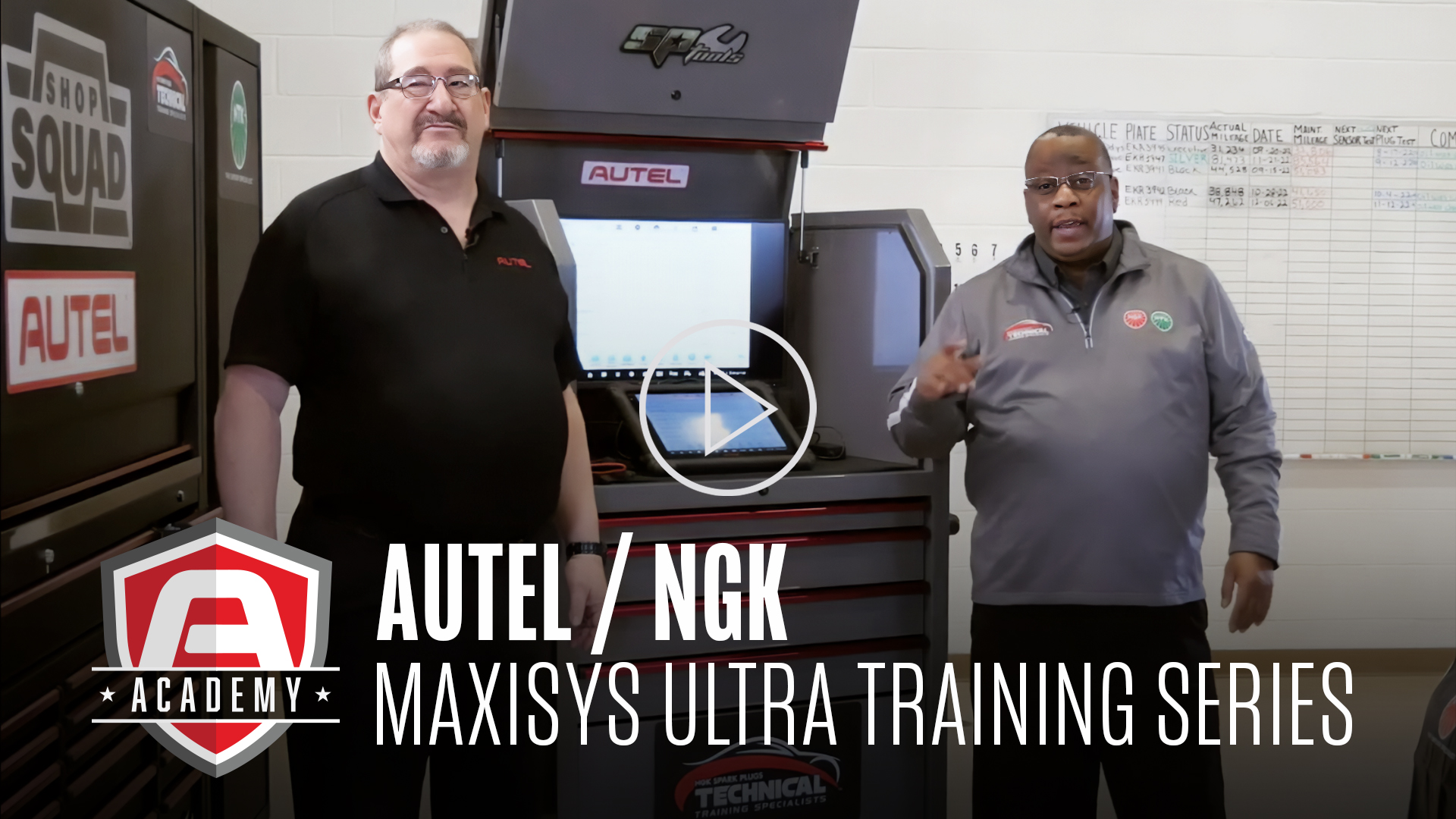 Autel/NGK Webinar: Fuel Trim Diagnostics
This webinar is designed for those that are interested in graphing out scan tool for fuel trim diagnostics. Autel & NGK is ready to help you maximize the features of your scan tool by providing a logical approach when analyzing fuel trims. This is not an advanced class.
This webinar will showcase examples of fuel trim diagnostics using the MaxiSYS Ultra. Here are some of the key points covered:
Scan Data Diagnostics & Graphing data pids
Manufacturer Specific vs Generic OBD2
Navigating through the various systems with intention when troubleshooting