ADAS & You
Adding the ADAS advantage to your shop

What is ADAS? Almost all vehicle accidents are caused by human error, which can be avoided with Advanced Driver Assistance Systems (ADAS). The role of ADAS is to prevent deaths and injuries by reducing the number of car accidents and the serious impact of those that cannot be avoided.
Essential ADAS Applications Include:
Pedestrian Detection/Avoidance

Lane Departure Warning/Correction

Automatic Emergency Braking

Blind Spot Detection
These lifesaving systems are key to ensuring the success of ADAS applications, incorporating the latest interface standards and running multiple vision-based algorithms to support real-time multimedia, vision co-processing, and sensor fusion subsystems.
Smart Growth Why You Need To Offer ADAS Services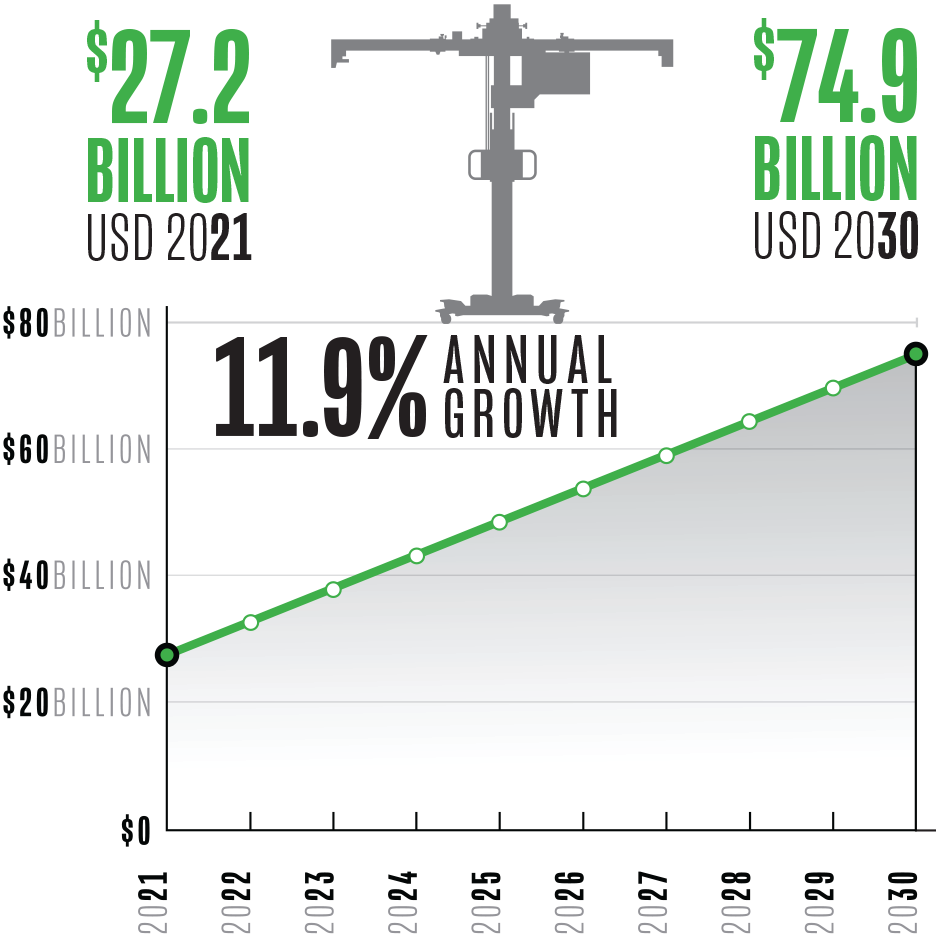 Industry Forecast
The growth of the ADAS Market can be attributed to the increasing adoption of ADAS systems by OEMs for product differentiation and the ever increasing issue of road safety.
As repairing ADAS-equipped vehicles becomes more of a necessity, turn to Autel, the industry leader for state-of-theart Calibration Frames, Diagnostic Tablets, Software, and ADAS Targets.
The ADAS Market is expected to reach USD 74.9 Billion by 2030, growing at a Compound Annual Growth Rate (CAGR) of 11.9% during the forecast period.
Source: marketsandmarkets.com
ADAS Applications What They Are & What They Do

ACC | Adaptive Cruise Control
Adjusts Vehicle Speed to Maintain a Safe Distance with Vehicles Ahead

AVM | Around View Monitoring
Provides 360-Degree, Bird's-Eye View to Help with Drivers Park More Easily

BSD | Blind Spot Detection
Detects and Warns Driver of Vehicles in Either Driver or Passenger Rear Corners (Blind Spot)

LDW | Lane Departure Warning
Warns Driver when the Vehicle Drifts Out of Their Lane

LIDAR | Light Imaging Detection & Ranging
Detects Objects in Vehicle Vicinity to Create a 3D Map of Objects and Surroundings

NVS | Night Vision System
Improves a Driver's Vision in Darkness or Poor Weather

RCW | Rear Collision Warning
Warns the Driver of Vehicles Coming Close to the Rear of Their Vehicle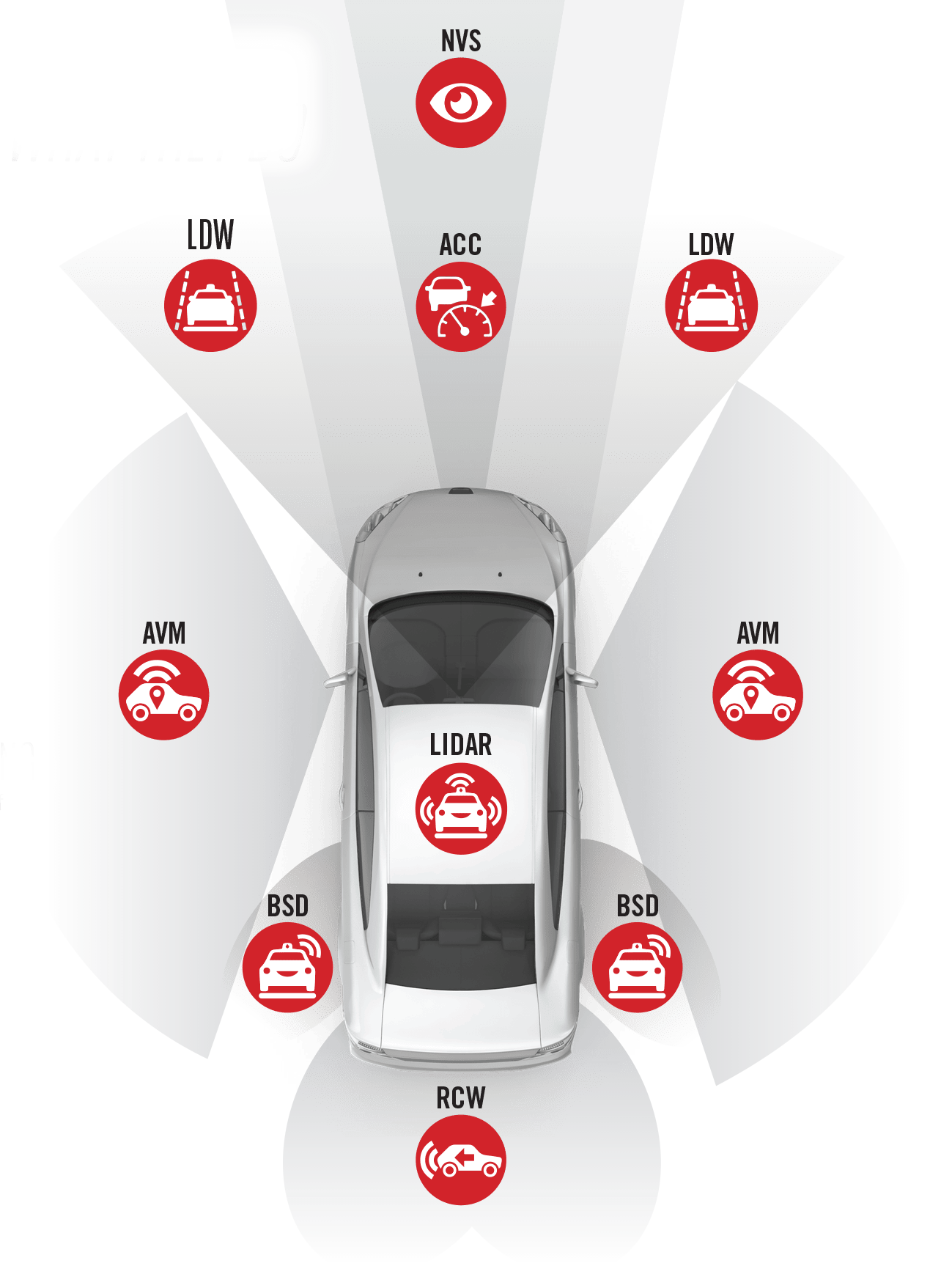 Calibration When Is it required?
Sensor/Mounting Bracket Replacement
Front Airbag Deployment if Deflected off windshield
ADAS-Related TSBS/Manufacturer Position Statement Requirements*
Mechanical Procedures Like Radiator And Condenser Repairs That Require Removal of Front-Mounted Sensors
*Refer to NHTSA, the manufacturer or ADAS Tech Support for more information
Service Profits
Having your own ADAS calibration system saves you time and money that would be spent working with another shop

Improves cycle time, allows your shop full control of the repair

No longer transporting vehicles between shops increases up time

Autel ADAS users report earning

50% ROI (Full cost of investment) as early as 4-6 weeks with regular use