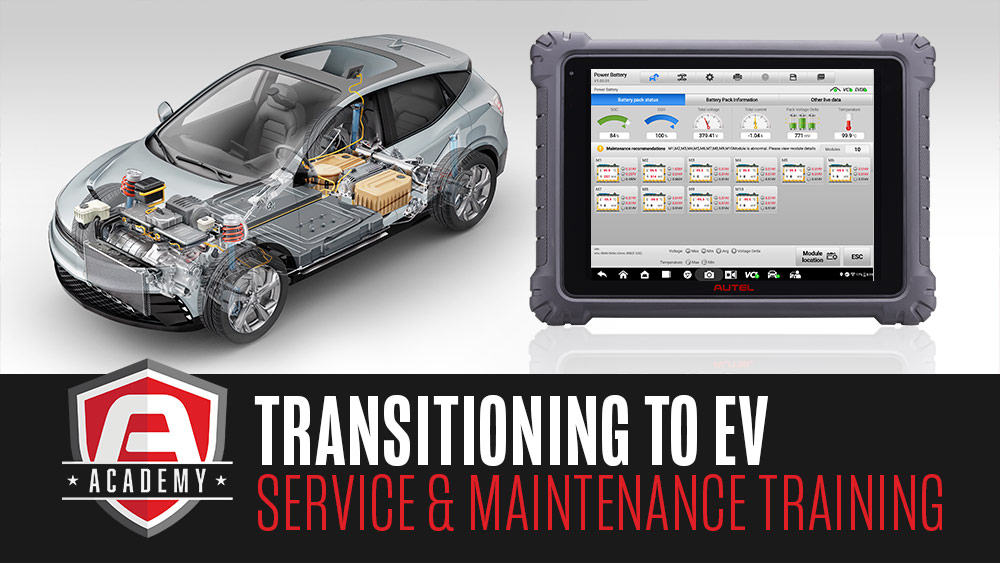 Transitioning To EV: Service and Maintenance Training
With the influx of Hybrids, Plug-in hybrids, and Battery electric vehicles appearing in service bays across the country, the opportunity to become your area's go-to EV repair shop has never been higher.
After achieving a thorough understanding of electric drive components and circuitry, Autel Academy attendees will apply what they've learned on live electric drive vehicles. Trainees will master proven "go-to" PIDs with real life examples of when and why they should be used to efficiently and accurately diagnose several types of common EV issues. Trainees will also learn how to utilize various forms of EV related tools such as insulation testers, class 3 meters, scan tools, and lab scopes so that they can achieve the test results needed.
EV and Hybrid Pattern Failures
How an electric drive vehicle works
Servicing electric drive vehicles
Utilizing HV tools in diagnostics
EV repair shop equipment & safety
Using datastream for diagnosing various complaints
Diagnosing & Servicing HV battery issues, charging complaints, MG issues, inverter/converter issues, on-board charger issues
Hands-on activities with multiple systems
October
3-4
Tickets Remaining: 8
December
19-20
Tickets Remaining: 19
This, 2-day in-person, EV training course is intended for shop owners, service writers, and technicians aiming to stay competitive and relevant within the automotive repair industry. Classes are held at the Autel North America Training Facility in Port Washington, New York. Meals are included, and hotel accommodations provided if needed.
  Location:
Autel Training Facility
36 Harbor Park Drive
Port Washington, N.Y. 11050
  Itinerary:
2-Day In-depth Classroom and Hands-on Technical Training
  Instructor:
John Forro, Expert EV Technician
  Lodging and Meals:
Hotel Accommodations and Meals Included