MaxiSYS MA600 Portable ADAS System
Autel Mobile ADAS MA600 Calibration System
Autel's MA600 Portable ADAS Calibration system includes a collapsible aluminum calibration frame, 2-line and 5-line centering and aligning lasers, laser-assisted reflectors and Lane Departure Warning (LDW) calibration target set for the calibration of vehicle camera systems. The MA600 is compatible with the MaxiSYS ADAS tablet, or the MaxiSYS MS906BT or higher tablet series when upgraded with ADAS software (purchased separately).
Portable ADAS Calibration System
Perform Vehicle LDW Camera Calibrations
Collapsible Aluminum Calibration Frame with Travel Case
Includes 2-Line Centering and 5-Line Alignment Lasers
Includes LDW Targets for Numerous Vehicle Manufacturers
Compatible Autel ADAS Tablet and MaxiSYS MS906BT Tablet Series and Higher when Upgraded with ADAS Software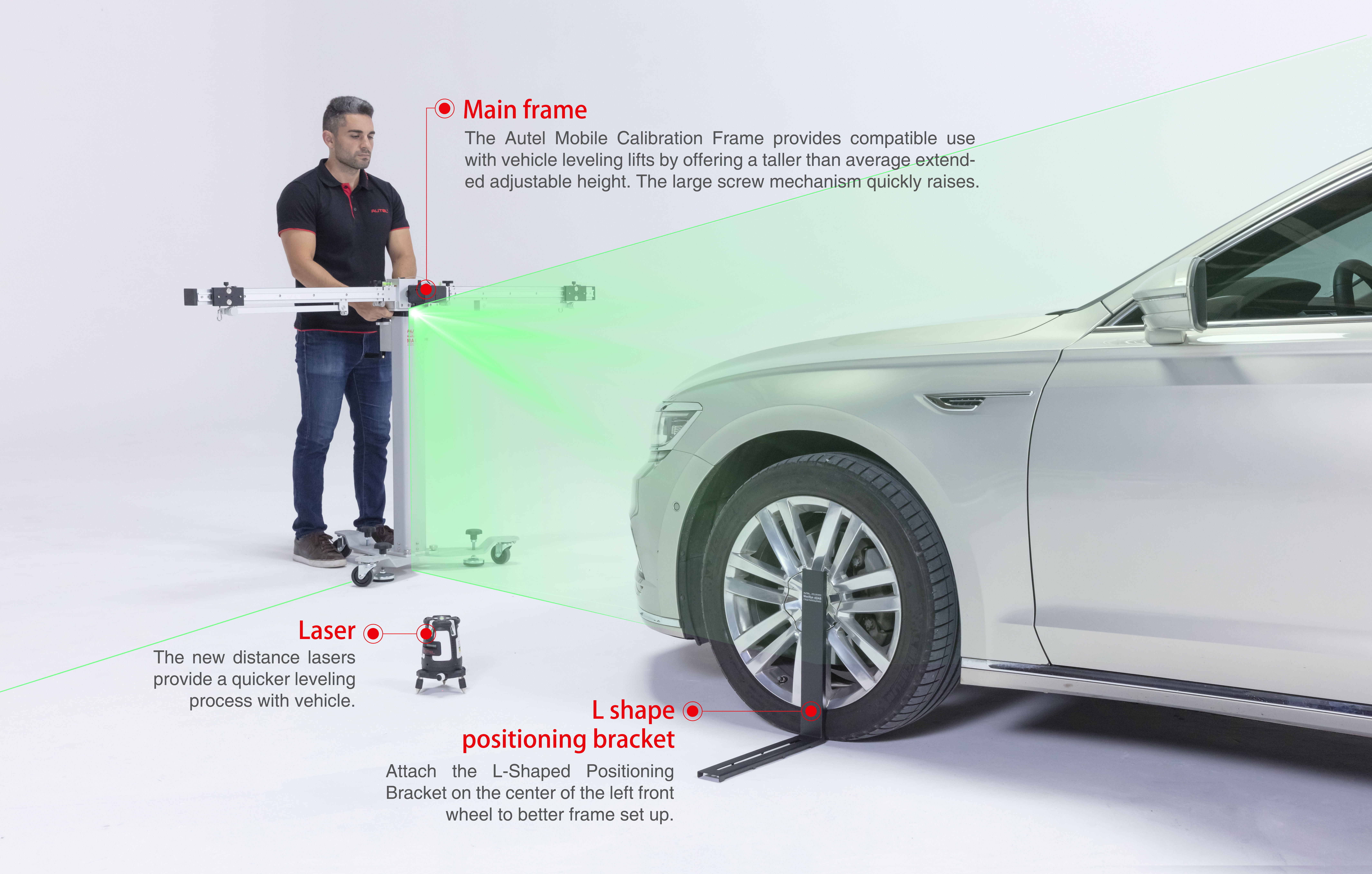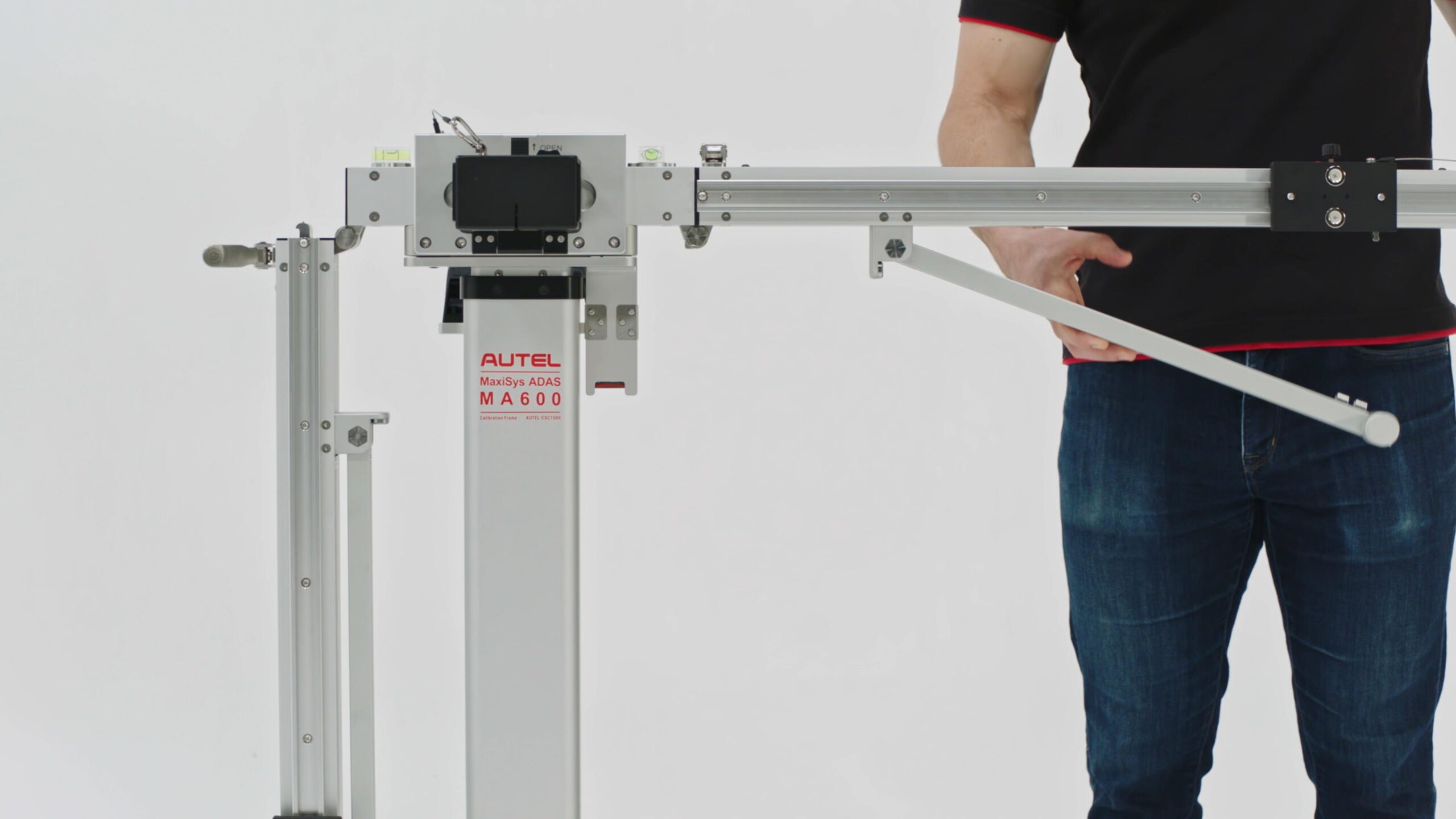 Portable
Easily foldable frame create freedom to calibrate faster in many locations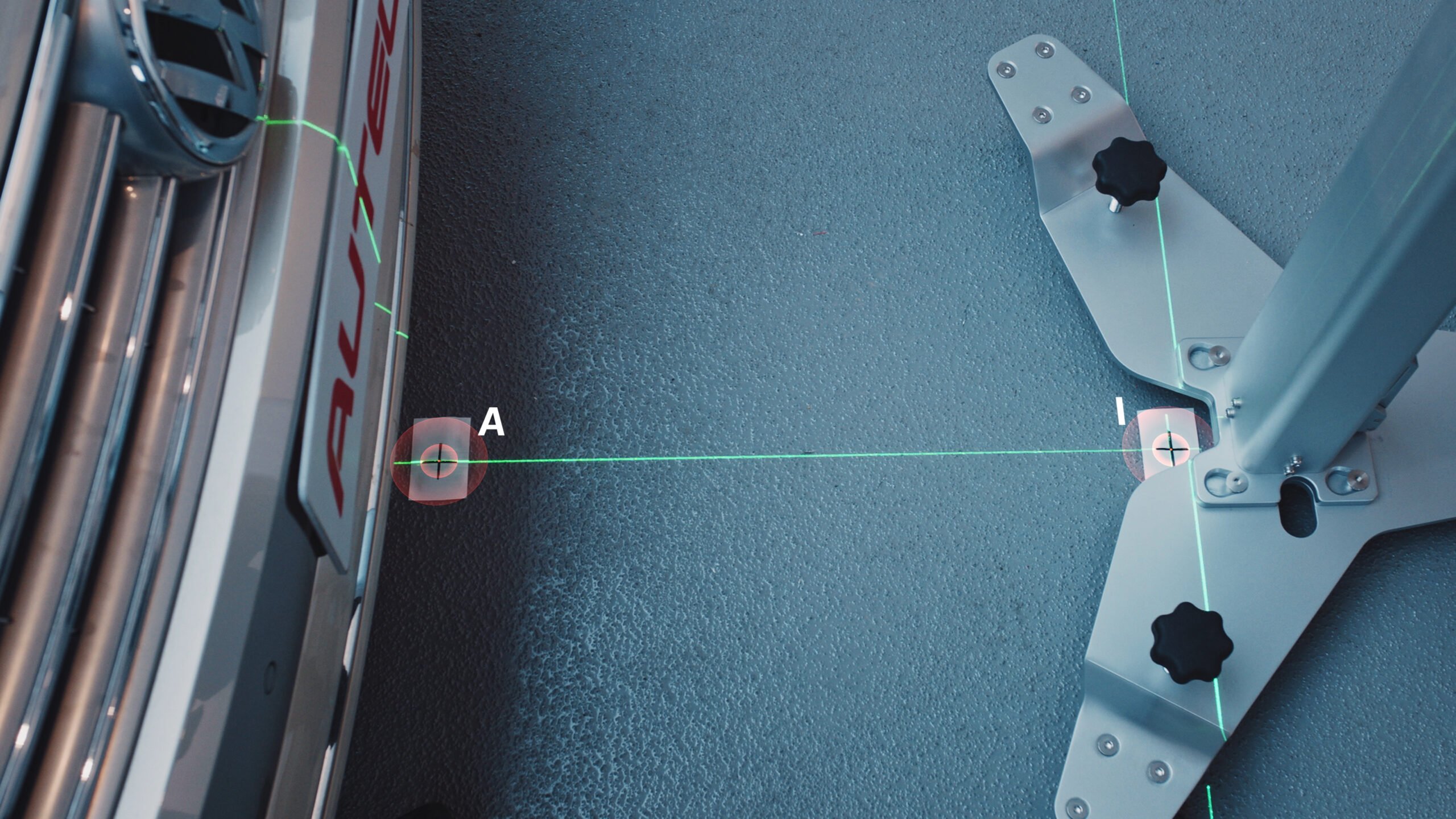 Precise
The new distance laser and accessories provide a quicker leveling process with vehicle for Millimeter Ruler Accuracy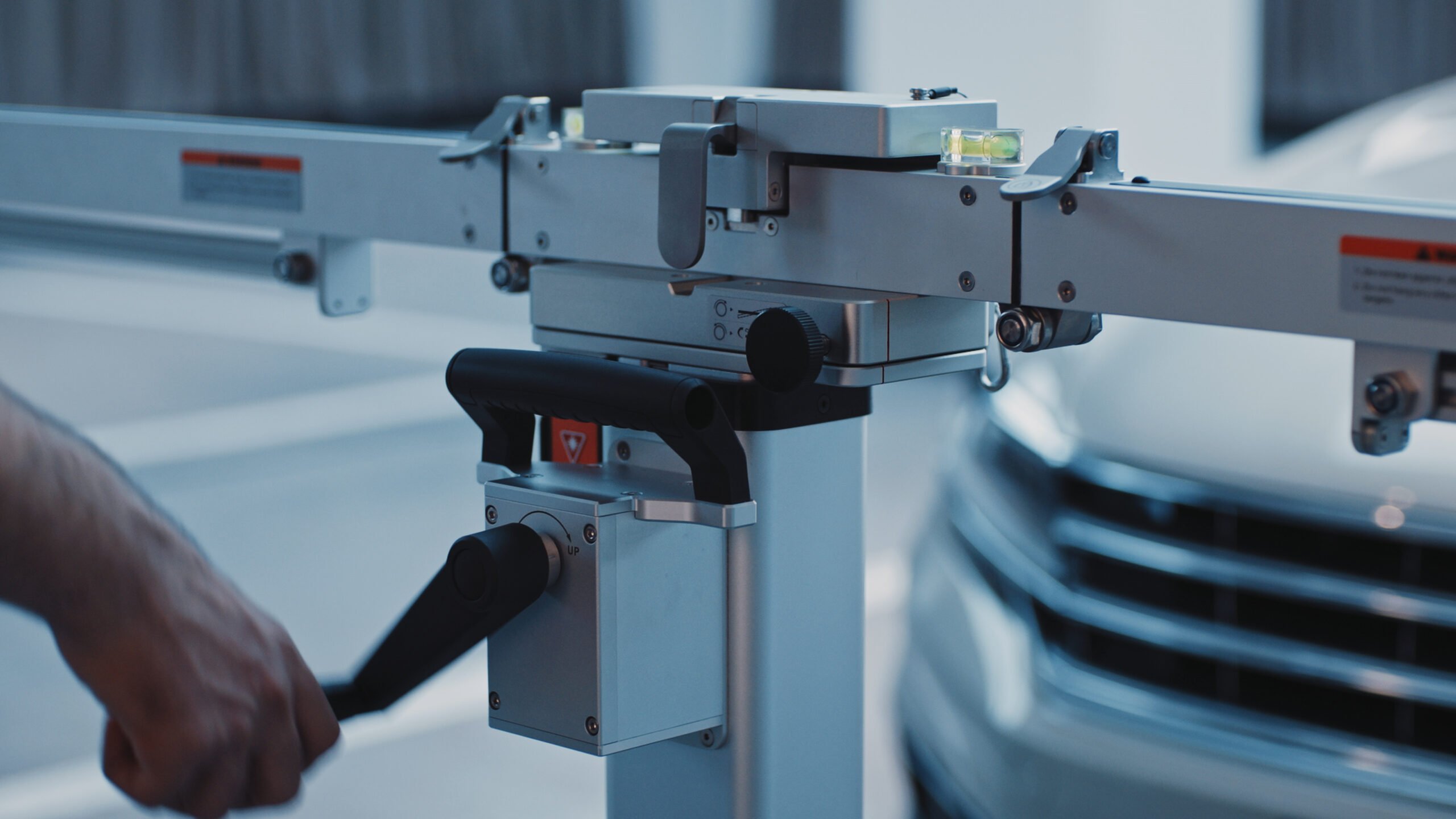 Adjustable
Fine-tuning nobs to easily
Specifications
Tablet Specifications
Tablet Operating System
Android™ 4.4.2, KitKat
Tablet Processor
Samsung Exynos Six-core Processor (1.3GHz Quad-core ARM Cortex-A7 + 1.7GHz Dual-core ARM Cortex-A15)
Tablet Memory
2GB RAM & 64GB On-board Memory
Tablet Display
9.7-inch LED capacitive touch screen with 1024×768 resolution
Tablet Connectivity

Wi-Fi (802.11 a/b/g/n/ac)
USB: 2.0
BT v.2.1 + EDR
SD Card (Support up to 32GB)
HDMI

Tablet Camera (rear)
8.0 Megapixel, AF with Flashlight
Tablet Sensors
Gravity Accelerometer, Ambient Light Sensor (ALS)
Tablet Audio
Input/output

Microphone
Dual Speakers
3-Band 3.5 mm stereo/standard headset jack

Tablet Power and Battery

11000 mAh 3.7 V lithium-polymer battery
Charging via 12 V AC/DC power supply with the temperature between 0°C and 45°C

Tablet Input Voltage
12 V (9-24 V)
Tablet Power Consumption
6.5 W
Tablet Operating Temperature
0 to 50°C (32 to 122°F)
Tablet Storage Temperature
-20 to 60°C (-4 to 140°F)
Tablet Dimensions (WxHxD)
300 mm (11.81") x 220 mm (8.66") x 50 mm (1.97")
Tablet Weight

NW: 1.42 kg (3.13 lb.)
GW: 8.655 kg (19.08 lb.)

Tablet Protocols
ISO 9142-2, ISO 14230-2, ISO 15765-4, K/L-Line, Flashing Code, SAE-J1850 VPW, SAE-J1850 PWM, CAN ISO 11898, Highspeed, Middlespeed, Lowspeed and Singlewire CAN, GM UART, UART Echo Byte Protocol, Honda Diag-H Protocol, TP 2.0, TP 1.6, SAE J1939, SAE J1708, Fault-Tolerant CAN
Calibration Frame & Pattern Board Specifications
Calibration Frame Dimensions (WxDxH)
2510mm (98.82") x 714mm (28.11") x 1480-2105 mm (58.27-82.87")
Calibration Frame Weight

NW: 74.5 kg (164.24 lb.)
GW: 152kg (335.1 lb.)

Pattern Board Size (LxW)
1360mm (53.54") x 960mm (37.80")
Crossbar Length
2510mm (98.82")
Measurement Range of Crossbar's Height

Height min=350mm (13.78")
Height max=950mm (37.40")

Measurement Range of Pattern Board 's Height

Height min=1000mm (39.37")
Height max=1600mm (62.99")

Rated Power
24 V, 3A
Laser Rated Power
3V, 25mA
Laser Battery Type
AA 2×1.5V
Calibration Frame Working Temperature
0°C to 50°C
Calibration Frame Storage Temperature
-20°C to 60°C
Laser Class
Class 2
Certification
CE, FCC, RoHS
Functions
MaxiSYS ADAS Functions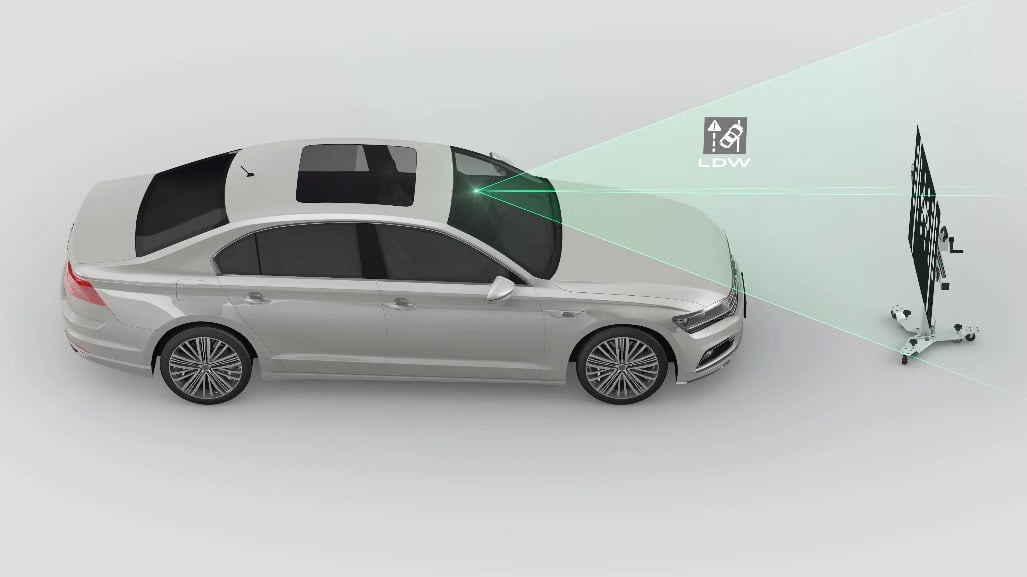 Lane Departure Warning (LDW)
Warns driver when vehicle begins to move out of freeway lane. Designed to minimize causes collisions: driver error, distractions and drowsiness.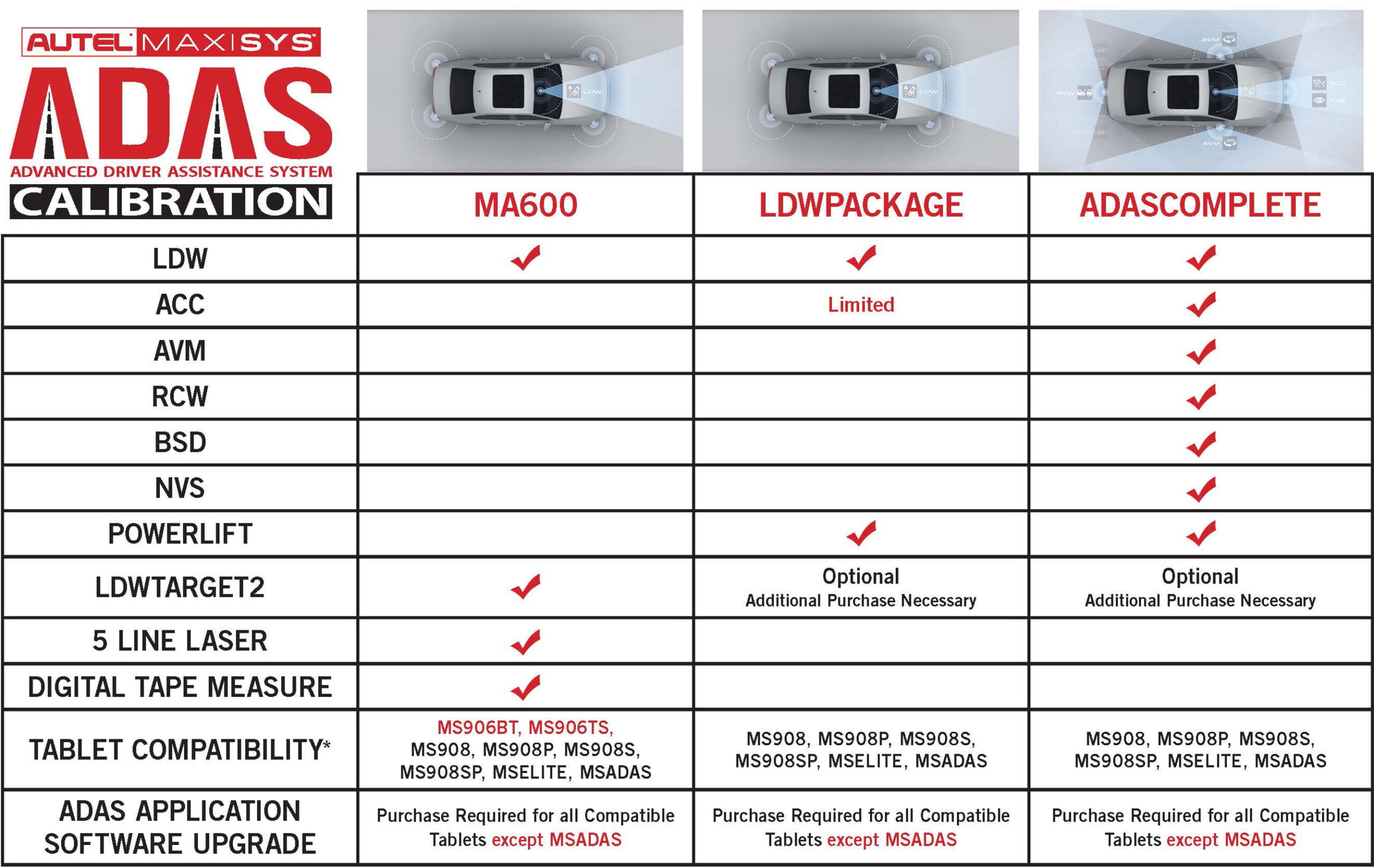 ADAS Calibration Frame Comparison
Tablet not included. The MA600 is compatible with the following tablets: MS906BT, MS906TS, MS908, MS908P, MS908S, MS908SP, MSELITE and MSADAS. All tablet models require an additional one-time purchase software application upgrade, except MSADAS. Tablets with previously active ADAS application software will not be compatible with MA600.
Software
Precise MaxiSYS ADAS Calibration Software
Based on the powerful MaxiSYS platform, Autel presents the MaxiSys ADAS with the original complete diagnostic functions and comprehensive ADAS calibration. Combined with the service manual, the procedures are presented with graphic instruction. The MaxiSYS tablet has the best possible OE-level diagnostic coverage to offer ADAS and diagnostic solutions for smarter repair and calibration.
MA600 Software Compatible with MaxiSYS 906 Models

Utilizing the 1.3GHz + 1.7GHz hexa-core processor, the MaxiSYS ADAS tablet doubles the speed with our revelutionary multi-task-capable Android Operating System.
What's Included
MaxiSys ADAS — MA600 Parts and Accessories
The MA600 provides accurate calibration procedures for camera based systems with accessories and oversize AVM patterns available to purchase separately. The new step-by-step tutorial graphics and fine line laser leveling process offers a quicker and more efficient vehicle centering and squaring to calibration frame procedure. It's the new generation MaxiSYS MA600, smarter service made simple.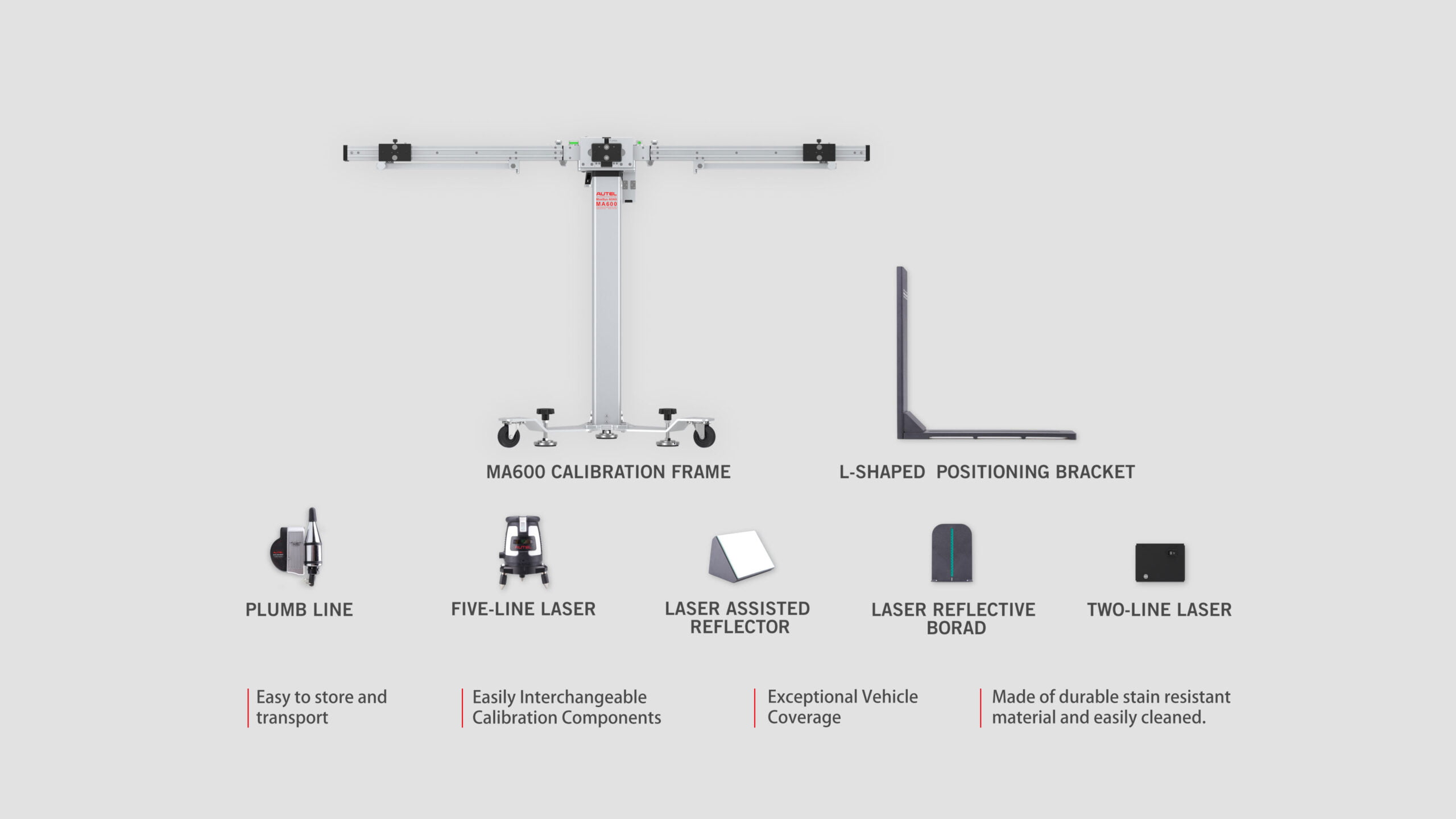 Adaptive Cruise Control (ACC)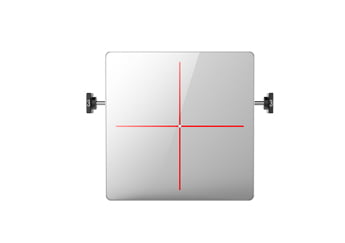 Reflector
Calibrates radars for VW, Porsche, BMW, Nissan, Infiniti, Hyundai and KIA vehicles by attaching to the Mounting Plate Package.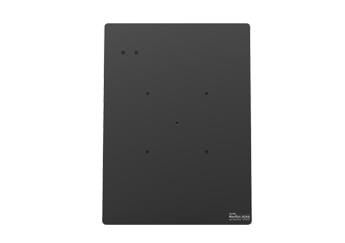 Radar Calibration Plate
Calibrates the Continental radar for Nissan and Infiniti vehicles by attaching to Mounting Plate Package.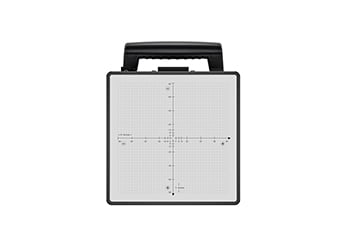 Radar Calibration Plate
Calibrates radar for Volkswagen vehicles by attaching to the Mounting Plate Package.
Compare Packages
Autel ADAS Packages include:

Standard


Frame


Stationary
MA600


Frame


Portable
IA900WA


Frame


Stationary
MaxiSYS


Tablet


& MaxiFLASH VCI
ADAS


Software

LDW

AVM

BSD

ACC

LIDAR

NVS

RCW

ADAS LDW 2.0




PART NO. LDW20

Expands Lane Departure Warning
Calibration Capabilities

—
—
—
—
—
—
—
—
—

ADAS LDW 2.0T




PART NO. LDW20T

Expands Lane Departure Warning
Calibration Capabilities

—
—



MS909

—
—
—
—
—
—

MA600 LDW 2.0




PART NO. MA60020

Expands Lane Departure Warning
Calibration Capabilities

—
—
—
—
—
—
—
—
—

MA600 LDW 2.0T




PART NO. MA60020T

Expands Lane Departure Warning
Calibration Capabilities

—
—



MS909

—
—
—
—
—
—

ADAS All Systems 2.0




PART NO. AS20

The Ultimate for Calibration Capabilities

—
—
—

ADAS All Systems 2.0T




PART NO. AS20T

The Ultimate for Calibration Capabilities

—
—



MS909

MA600 All Systems 2.0




PART NO. MAS20

The Ultimate for Calibration Capabilities

—
—
—

MA600 All Systems 2.0T




PART NO. MAS20T

The Ultimate for Calibration Capabilities

—
—



MS909

ADAS LDW 3.0




PART NO. LDW30

Expands Lane Departure Warning
Calibration Capabilities

—
—
—
—
—
—
—
—
—

ADAS LDW 3.0T




PART NO. LDW30T

Expands Lane Departure Warning
Calibration Capabilities

—
—



MS909

—
—
—
—
—
—

ADAS All Systems 3.0




PART NO. AS30

The Ultimate for Calibration Capabilities

—
—
—

ADAS All Systems 3.0T




PART NO. AS30T

The Ultimate for Calibration Capabilities

—
—



MS909

IA900WA




PART NO. IA900WA

The Ultimate for Calibration Capabilities

—
—
—
—
—
—
—
—
—
—
—

IA900WAT




PART NO. IA900WAT

The Ultimate for Calibration Capabilities

—
—



Ultra ADAS

—
—
—
—
—
—
—

IA900LDW




PART NO. IA900LDW

Expands Lane Departure Warning
Calibration Capabilities

—
—
—
—
—
—
—
—
—
—

IA900LDWT




PART NO. IA900LDWT

Expands Lane Departure Warning
Calibration Capabilities

—
—



Ultra ADAS

—
—
—
—
—
—

IA900AS




PART NO. IA900AS

The Ultimate for Calibration Capabilities

—
—
—
—

IA900AST




PART NO. IA900AST

The Ultimate for Calibration Capabilities

—
—



Ultra ADAS