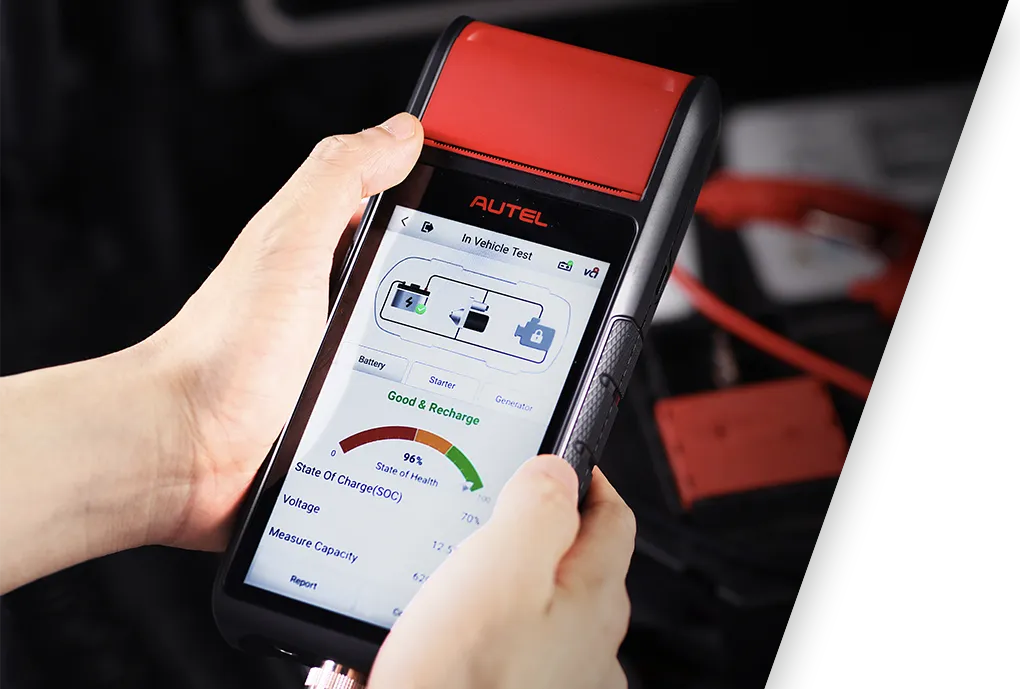 Boost Revenue and
Customer Satisfaction
With Unrivaled Single-Tool Capabilities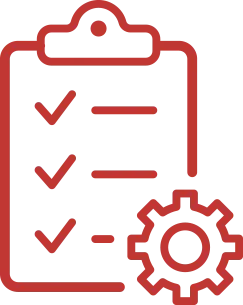 Save time and money
With a single workflow and tool
In addition to state-of-the art battery and electrical system diagnostics, the Autel MaxiBAS tools are the only battery testers that also communicate with the vehicle using Autel's Intelligent Diagnostics software.Why is this important? The included VCI200 provides an all-systems health check, the ability to read and clear codes, and integrates time saving BMS resets and registrations, all with a single tool. This advanced functionality makes the MaxiBas lineup of battery tools unrivaled in the industry.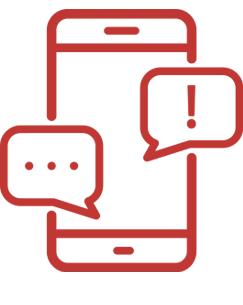 Improve customer loyalty
with a safer and more thorough service
The majority of your customers would prefer to know that their battery is about to fail, versus finding out after it's too late. Recent studies also indicate that consumers will share their experience, positive or negative, with up-to 11 people.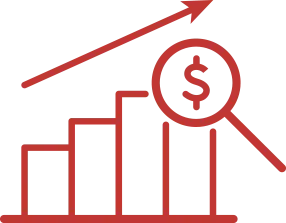 Increase recurring revenue
with battery & all-system health checks
Performing a quick battery and all-systems health check before a customer leaves the shop will increase battery sales, and provide a more complete service. Simplified Autel report generation and the ability to share reports with your customers via printed copy, email, or even text message makes a streamlined workflow even easier.
100 Million
6 & 12-volt batteries are
replaced each year in the u.s.*
1-in-4
Batteries on the road will require
replacement in the next 12 months**
*Approximate statistic – Environmental Protection Agency (EPA)
**IMR Replacement Rate Syndicated Research – US Consumers, 2021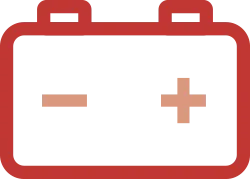 Advanced BMS functions
& All-System Diagnostics
Battery & Electrical System Resets
One-touch Battery Registration
12 and 48 Volt Lithium Ion Capabilities for Mild Hybrid Vehicle Applications
Read and Clear Codes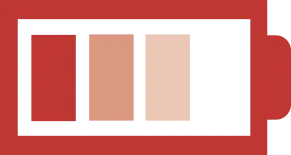 Advanced Battery
Diagnostics & Service
Adaptive Conductance Technology Reduces Battery Misdiagnosis
Eliminate Charge and Retests On Discharged Batteries
Quickly Diagnose Low-capacity Batteries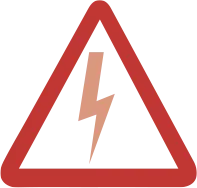 Streamlined Workflow
and detailed Procedures
Largest Vehicle Coverage in the Category
Automatic Vehicle ID with AutoVin, VINscan, and Plate Scan
Battery Location Diagrams and Guided Replacement Instructions
Print, Email, or Text Battery and Health Reports to Customer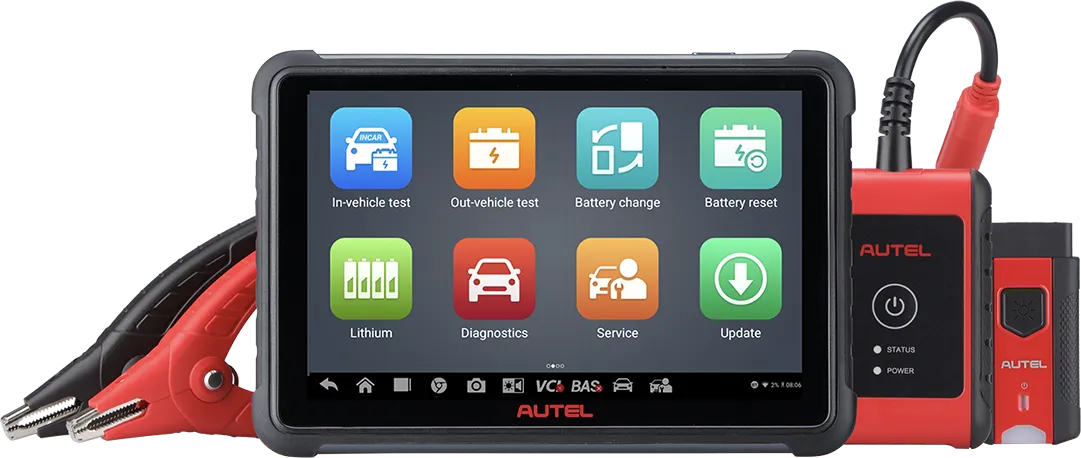 BT
609
The MaxiBAS BT609 is engineered to be the ultimate service function and battery testing tool, delivering faster and more complete check-ins at any repair shop.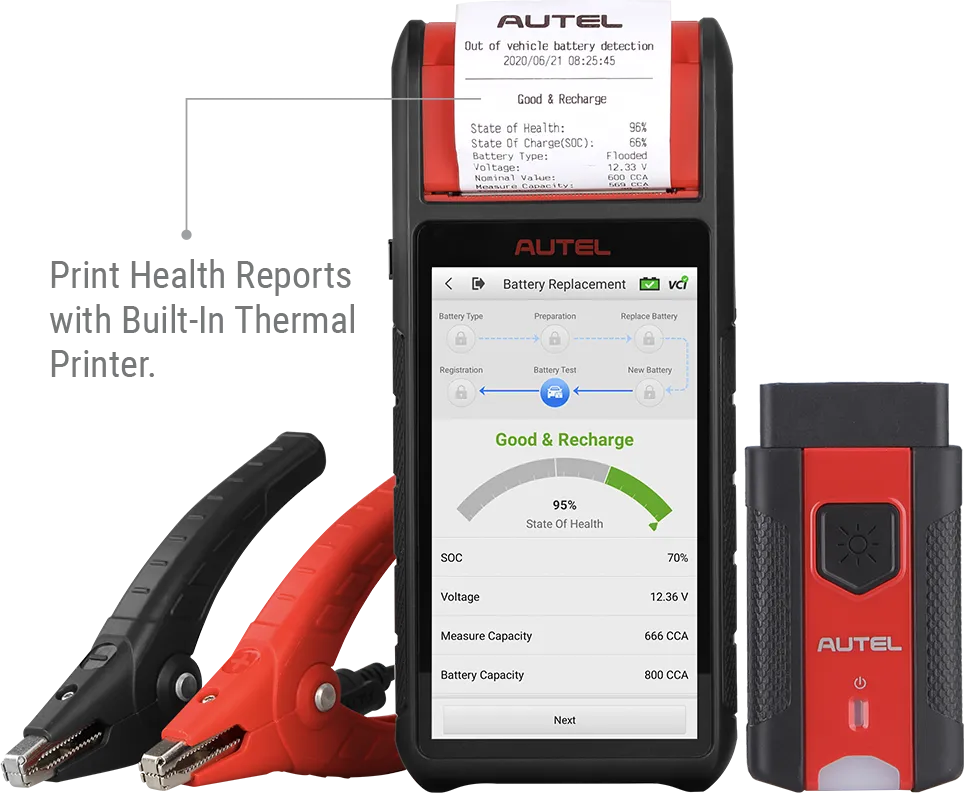 BT
608
The MaxiBAS BT608 is the most versatile standalone handheld battery tester and multi point inspection tool on the market. Capture a complete snapshot of every vehicle's battery and electrical system health, plus gain visibility into all available systems and fault codes.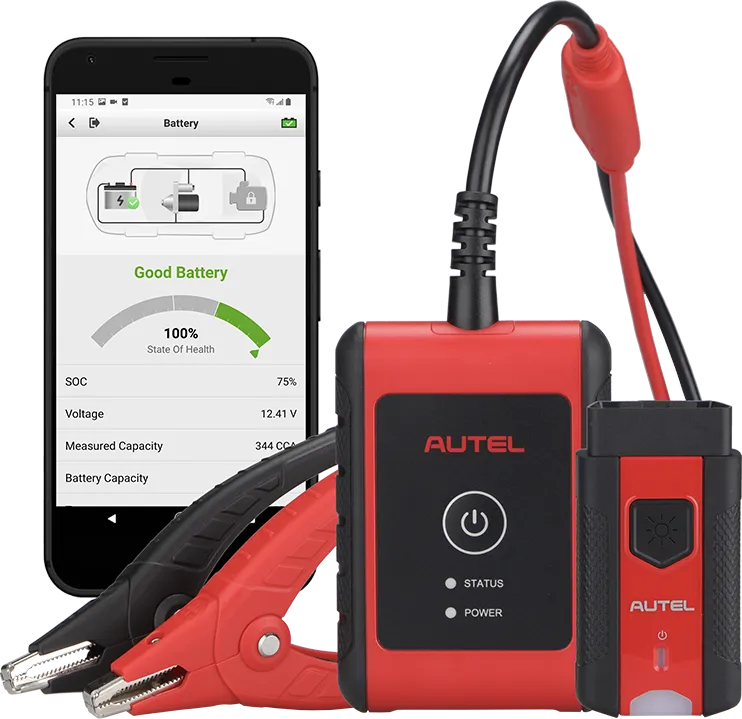 BT
508
The MaxiBAS BT508 is the ideal DIY battery and electrical diagnostics and service tool and includes a wireless Bluetooth vehicle communication interface, enabling battery and electrical component registration. Powered by the free Autel IOS or Android app.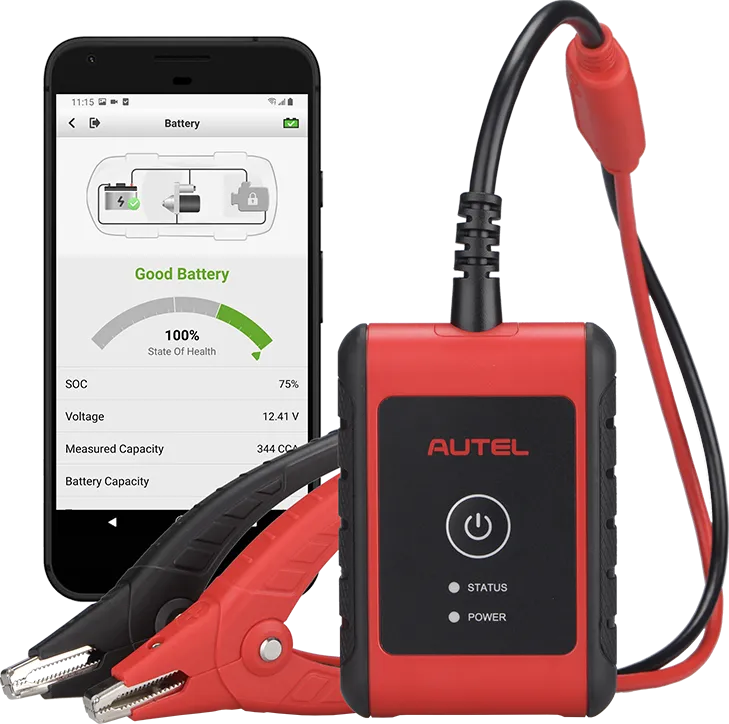 BT
506
The MaxiBAS BT506 is the ultimate battery, starting and charging systems upgrade for existing Autel MaxiSYS tablets, or is a powerful standalone battery and electrical system tester. Powered by the free Autel IOS or Android app.
BT609
BT608
BT508
BT506
Software Updates
1 Year Warranty & Wi-Fi Software Updates

FREE

Wi-Fi Software Updates for the Life of the Tool

FREE

App Updates

FREE

App Updates
Diagnostics
AutoSCAN: All System Diagnostics / Maintenance Service Resets
AutoSCAN: All System Diagnostics
AutoSCAN: All System Diagnostics (1 make only)
✕
Hardware & Software
7-inch Touchscreen / Android 9.0 / 1.5GHz Processor / 64G Memory
5.5-inch Touchscreen / Android 9.0
Free Android or IOS App
Free Android or IOS App
Vehicle Makes Supported
53 Vehicle Makes
53 Vehicle Makes
1 Vehicle Make if Applicable
✕
Battery Registration
& System Resets
As Required
As Required

If Vehicle Make Selected is Required

✕
Vehicle ID
AutoVIN, VINScan, Plate Scan
AutoVIN, VINScan, Plate Scan
AutoVIN
✕
Application
6V and 12V Batteries and 12V and 24V Cranking/Charging Systems
Rating System
CCA, CA, MCA, JIS, DIN, SAE, IEC, EN, EN2, BCI, GB
Battery Type
Flooded, AGM, AGM_Spiral, EFB and GEL
Operation Range
100 – 3000 CCA
100 – 2000 CCA
Recommended battery tester accessories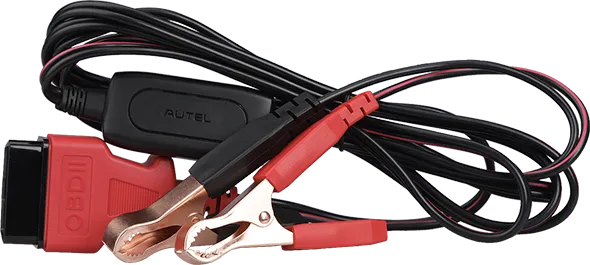 Battery Tester
Memory Saver
Save time by preserving vehicle codes and electronic presets when replacing batteries. Connect to the vehicle via OBDII and a 12 volt backup battery with the included alligator clips.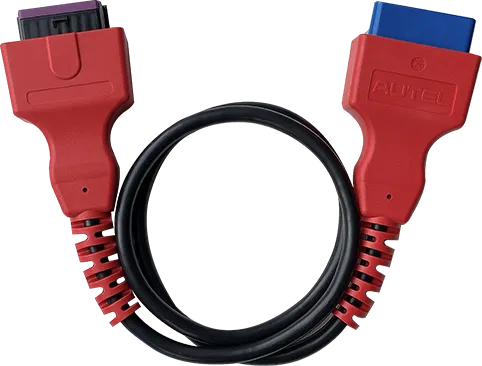 VCIEXTCAB OBDII
Extension Cable
Extend your OBDII reach and never lose another VCI. Compatible with all OBDII-compliant VCIs.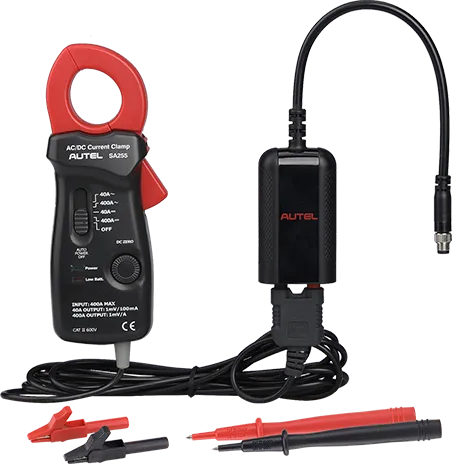 BTAK Multimeter
& Current Clamp
The BTAK enables technicians to safely and easily troubleshoot vehicle electrical systems and components. BT609 & BT608: starting and charging testing plus multimeter and amp clamp capabilities. BT508 & BT506: starting and charging testing only.
Calculate your Battery Service revenue potential
What can routine battery checks and additional services do for your bottom line?


How quickly can you recoup your investment?
How quickly can you recoup your investment?
How quickly can you recoup your investment?
Contact Our Tool Experts
Fill out the form below to connect with an Autel tool expert and to locate your nearest MaxiBAS tool dealer.