MaxiTPMS TS508 – Advanced TPMS Service Tool
The TS508 is a TPMS service tool. It features Quick and Advance modes of TPMS service and a TPMS status screen. It can read/activate/relearn all known sensors, has two methods of MX-Sensor programming, and performs placard value resets on supported vehicles. The TS508 displays on-tool MX-Sensor relearn procedures including OBDII and can do key fob signal tests. It is updatable via PC and includes an OBDII cable. A 1-year tool warranty and free lifetime software updates are available with purchase.
| | |
| --- | --- |
| Availability: | This product has been discontinued. |
4 Programming Options: MX-Sensors Only
TPMS System Status Screen
Quick Mode & Advanced Mode Options
Read/Activate/Relearn All Known Sensors
Detect & Display TPMS System Faults
Read/Clear OBDII Codes & Sensor Info
Display Vehicle-Specific Relearn Procedures/Perform OBDII Relearn
Placard Value Reset on Supported Vehicles
Key Fob Signal Test
FREE Lifetime Software (lifetime of tool) & 1Yr Warranty
Display Sensor ID, Battery Condition (on select sensors) and Psi
Includes OBDII Cable
Software Updates via PC / Easy-To-Use Navigation
2.3" Color Display 320x240
3200mAh Lithium-polymer Battery
Two TPMS Service Modes
The TS508 is a new generation complete TPMS tool that offers the option to choose one of two service modes from the home screen, to provide faster and smarter TPMS repairs. Based on the TPMS service type needed, the option to choose the basic Quick Mode or the complete Advanced Mode will decrease repair time.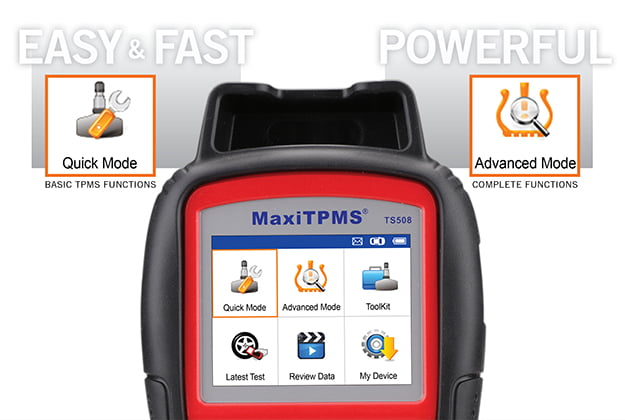 ---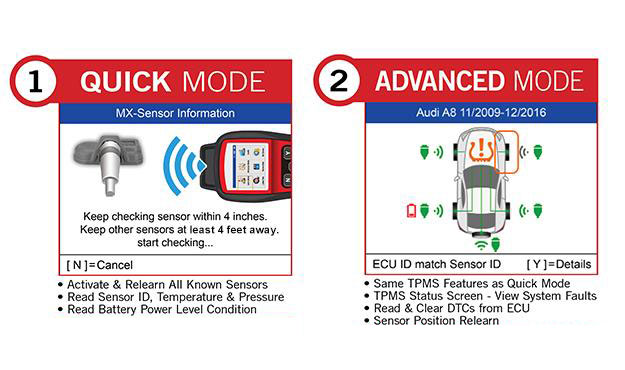 Quick Mode / Advanced Mode Comparison
TPMS Quick Mode: basic TPMS functions to check TPMS sensors and program MX-Sensors quickly.
TPMS Advanced Mode: complete TPMS functions to perform sensor check, TPMS diagnose, MX-Sensor program and sensor position relearn.
---
Exclusive TPMS Status Screen
Read ECU sensor ID
Check sensor ID and ECU ID matching condition
Read DTCs from ECU and erase DTCs
View DTCs detail description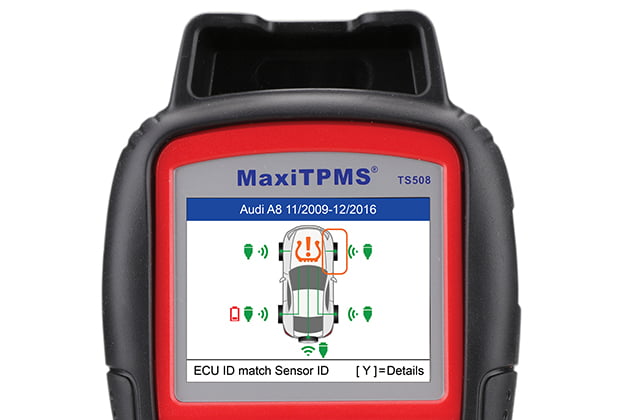 Additional information
| | |
| --- | --- |
| Availability: | This product has been discontinued. |
Specifications
| | |
| --- | --- |
| Display | TFT color display (320 x 240 dpi) |
| Power | 3.7 V Li-polymer battery; 3200 mAh |
| Operating Temperature | 0°C to 50°C (32°F to 122°F) |
| Storage Temperature | -20°C to 70°C (-4°F to 158°F) |
| Dimensions (LxWxH) | 215 mm (8.46") / 105 mm (4.13") / 37 mm (1.46") |
| Weight | 0.39 kg (0.86 lb.) |
| Connectivity | Mini USB 2.0 x 1 |
| Warranty | 1 year |
| Software Update | Free |
What's Included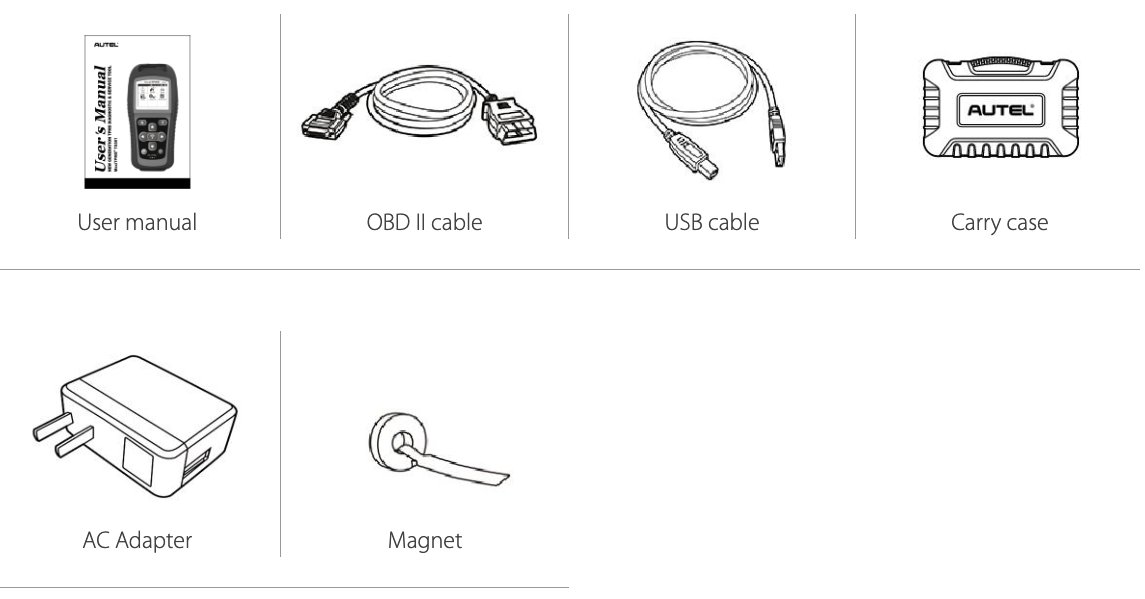 Compare Similar
MaxiTPMS TS508
MaxiTPMS TS608
Image
HARDWARE
Connection

—

OBDII Cable

Screen

—

320 x 240 DPI / LED Color Screen

1024 x 600 DPI / LED Color Screen

Battery

—

Processor

—

—

QUAD-CORE

Memory

—

—

(up to) 32GB micro SD card not included

Camera

—

—

—

SOFTWARE
Operating System

—

Easy tool navigation

Software Updates

—

Update Via Wi-Fi

Automatic Detection

—

—

Service Resets

—

—

Standard Features

System Diagnostics

—

—

all modules in all systems

Battery Analysis

—

—

—

TPMS Sensor

—

TPMS Diagnostics

—

Enhanced

TPMS Status Screen

Read/Activate/Relearn

—

All known sensor brands

All known sensor brands

Programming Methods

—

2 Methods

MX-Sensors only

2 Methods

MX-Sensors only

Relearn Procedures

—

With on-tool procedures

With on-tool procedures

Print Sensor Data

—

Repair & Test Data

—

Access 1 previous test

MaxiSYS System Suite

—

—

Remote support & data logging

TPMS Mode Options

—

Quick or Advance

2 Modes TPMS service

—

Compatible with TBE200

—

—

—

Tire Registration

—

—

—