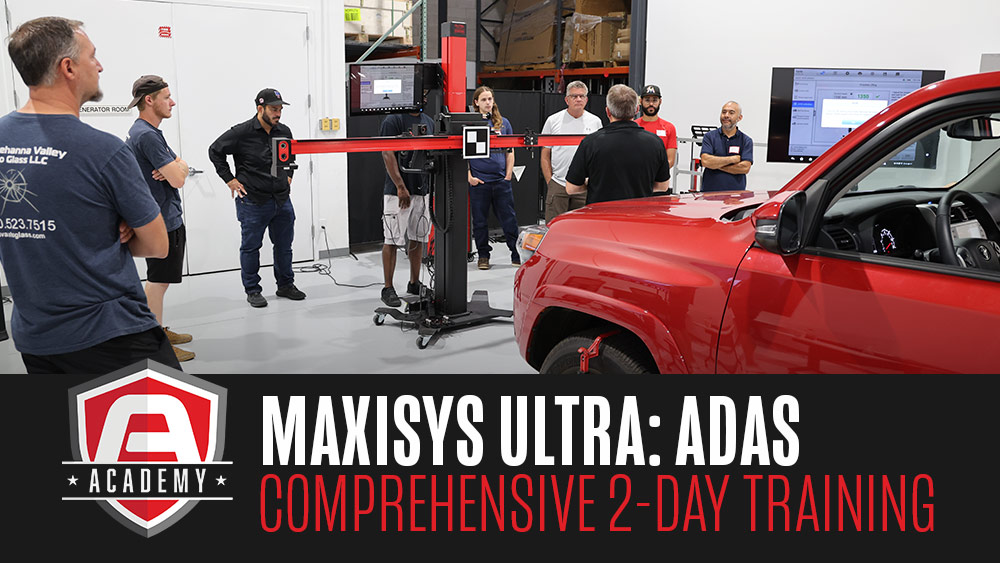 Comprehensive 2-DAY Autel ADAS Training
ADAS calibration is the fastest growing segment in automobile service and repair. There are over 90,000,000 ADAS equipped vehicles on the road in North America as of December 2022, with more than 15,000,000 expected to enter service in 2023. Today, nearly 100% of new passenger vehicles manufactured for the North American market are equipped with one or more ADAS features.
With the rise in advanced driver assistance systems (ADAS), it's more important than ever to learn how to calibrate these systems properly. This 2-day in-person course is intended for current and future owners of Autel ADAS calibration equipment. Classes are held at the Autel North America Training Facility in Port Washington, New York. Meals are included, and hotel accommodations provided if needed.
How ADAS cameras and sensors function and how this applies to calibration
How ADAS systems operate
ADAS calibration best practices for performing accurate calibrations
Improve efficiency and maximize profitability when performing ADAS calibrations
Comprehensive pre and post-scan reporting to protect your business
The calibration process and workflow
ADAS and wheel alignment
Why calibrations fail
Hands-on ADAS calibration on multiple vehicles
October
16-17
Tickets Remaining: 0
November
13-14
Tickets Remaining: 11
December
11-12
Tickets Remaining: 17
  Location:
Autel Training Facility
36 Harbor Park Drive
Port Washington, N.Y. 11050
  Itinerary:
2-Day In-depth Classroom and Hands-on Technical Training
  Instructor:
Expert Autel ADAS Technician
  Lodging and Meals:
Hotel Accommodations and Meals Included